Travel and Transportation
Houston, the Eagle has landed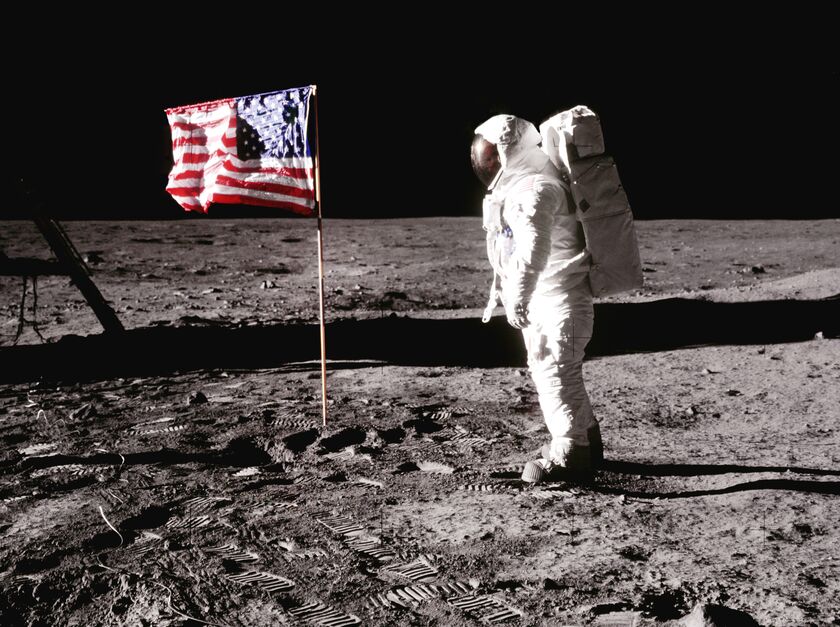 Hi Family and Friends - Michael and I are so excited to share this special day with our special people! For those guests who will be traveling from out of town, here are some helpful tips:
1) AIRPORTS: Houston has two airports: HOU/Hobby, which is close to the venue and to downtown Houston; and IAH/Intercontinental, which is further out of the city but may get better deals than HOU.
2) CAR RENTAL/UBER: The venue is located within the inner city so that you don't have to rent a car unless you absolutely need to. We recommend using Uber/Lyft to get from the airport to your hotel and back. Most of everything we suggest you do in your free time will be in and around the venue area - so you can Uber around town. We suggest staying in a hotel near the venue or Rice Village (see Guest Accommodations).
3) COORDINATE: If you know other guests who will be arriving/departing at the same time you are, coordinate with one another to minimize traveling costs.
Guest Accommodations
Airbnb
Houston, TX 77004, USA

As many of you know, Michael and I love staying at Airbnbs. Even our wedding venue is an Airbnb venue! Feel free to secure lodging via Airbnb. Just search Houston, TX 77004 so you can stay at a place near the venue. Another great location is near the Rice Village 77005.
Houston Marriott Medical Center/Museum District
Houston Marriott Medical Center/Museum District, 6580 Fannin St, Houston, TX 77030, USA
713-796-0080
Check-in:
December 27th, 2019 |
Check-out:
December 29th, 2019
Rate:
$129
This hotel is very close to the venue and to a lot of fun things in Houston! You can easily Uber to the wedding venue from this hotel. Extra dates can be attended to the front or back end of the above dates at the same rate. Just ask for the wedding block for Khajehali/Champ. I am hearing this hotel is very beautiful! Self-parking is $13 per exit and Valet Parking is $28 daily. Please reach out to Michael or Nikki if you have any trouble booking a room at this Marriott.
Things to Do
Houston Zoo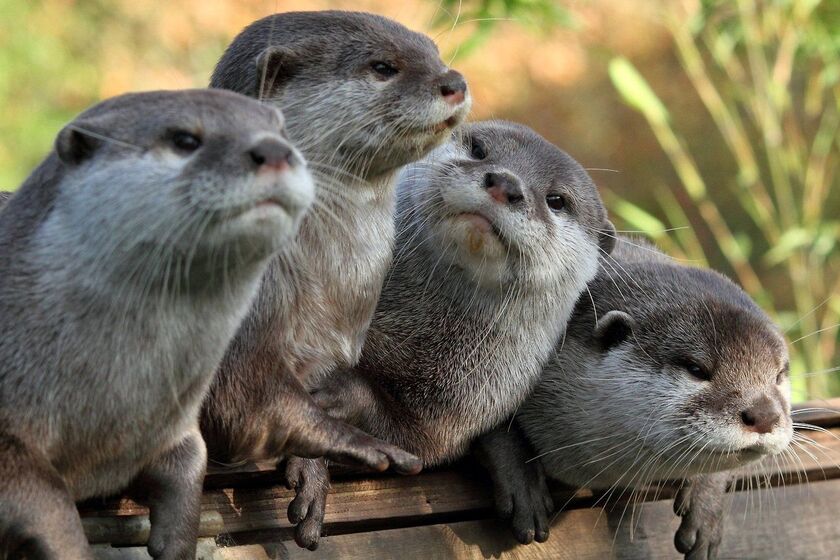 6200 Hermann Park Dr, Houston, TX 77030, USA
713-533-6500

Visit the Houston Zoo - where you can find lions, tigers, and bears - oh my! Plus OTTERS! Both the North American Otter and the Asian Small-Clawed Otter can be found in the Houston Zoo. The Zoo is open 7 days a week and costs about $25 dollars per person.
Space Center Houston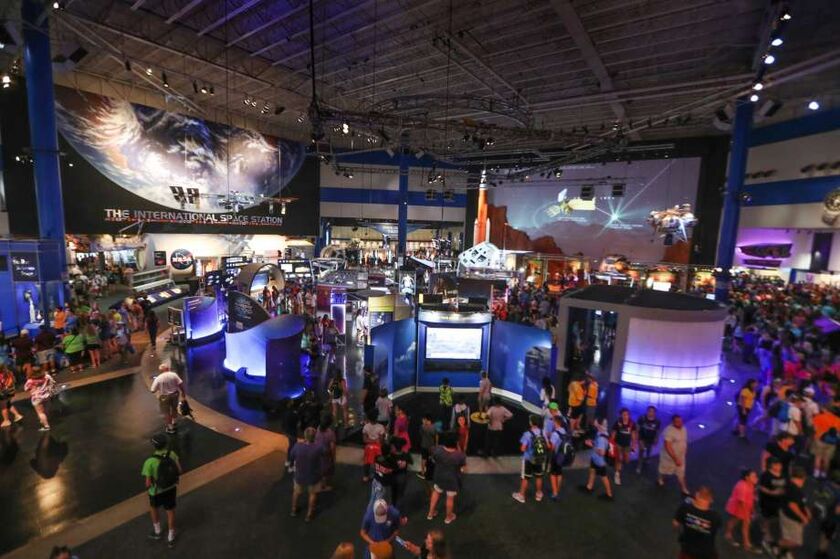 1601 E NASA Pkwy, Houston, TX 77058, USA

Space Center Houston, a leading science and space exploration learning center, is one of Houston's top attractions, the area's No. 1 attraction for international visitors, and the Official Visitor Center of NASA Johnson Space Center plus a Smithsonian Affiliate. This is home to Mission Control - where we first heard man speak from the Moon. 2019 marks the 50th Anniversary of Apollo 11's landing of on the Moon. Come visit where NASA astronauts train and perhaps even meet an astronaut! A visit to Houston is incomplete without a visit to Space Center Houston!
Children's Museum of Houston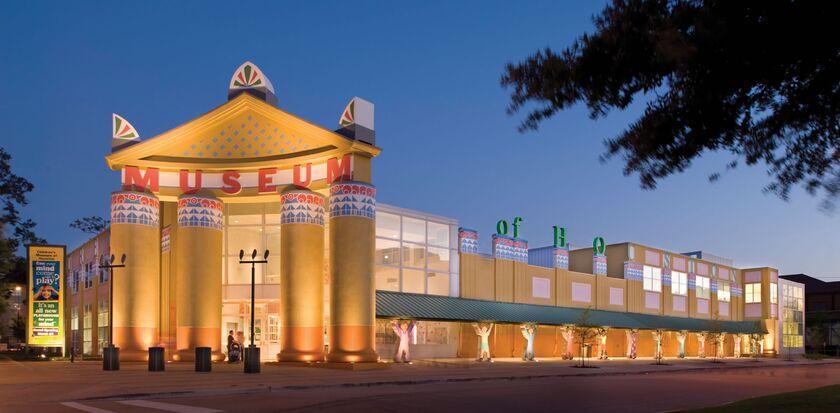 1500 Binz St, Houston, TX 77004, USA
713-522-1138

The Children's Museum of Houston is transforming communities through innovative, child-centered learning - sparking a passion for lifelong learning. The museum offers a multitude of exhibits that engage kids in the ultimate learning experience!
The Museum of Fine Arts, Houston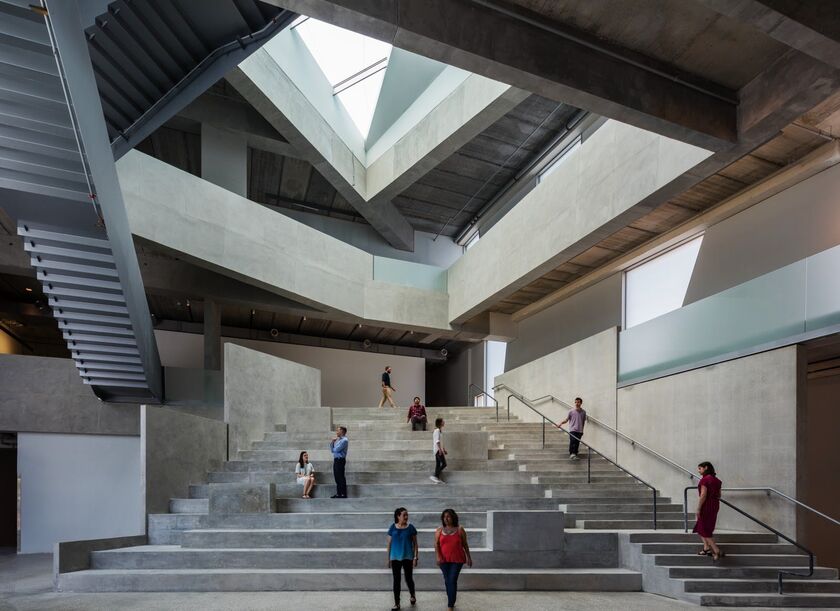 1001 Bissonnet St, Houston, TX 77005, USA
713-639-7300

The Museum of Fine Arts in Houston is a place of wonder and enlightenment!Take advantage of the ever-changing calendar of events brimming with activities for all ages. From exhibits of Vincent van Gogh to modern art, you will find a vast array of art on display.
Holocaust Museum Houston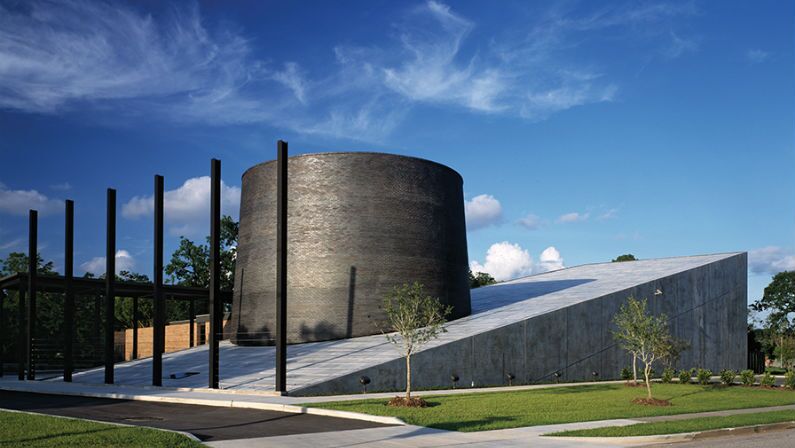 9220 Kirby Dr #100, Houston, TX 77054, USA
713-942-8000

Charged with educating students and the public about the dangers of prejudice and hatred in society, the Holocaust Museum of Houston opened it doors in March 1996. Since that time, impassioned notes, poems, artwork, and other gifts attest to the life-changing thoughts generated by just one visit to this unique facility.
Rice University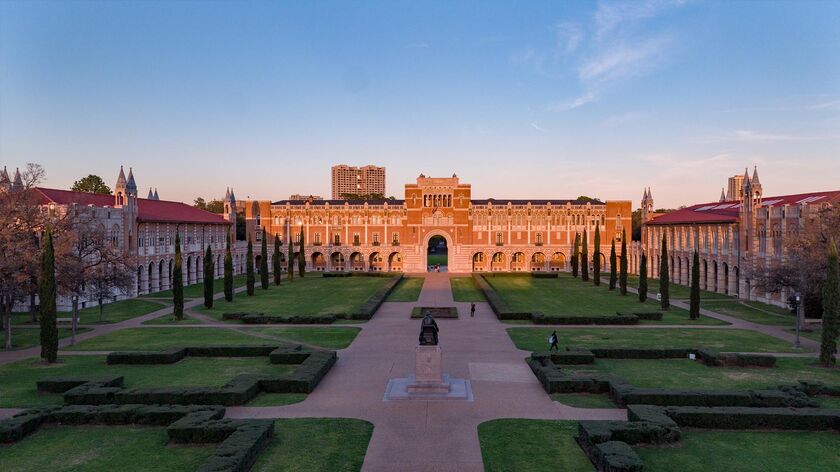 6100 Main St, Houston, TX 77005, USA
713-348-0000

Set in the heart of Houston, Texas, the nation's fourth largest city, Rice University - also known as the Harvard of the South - is a comprehensive research university that fosters diversity and an intellectual environment that produces the next generation of leaders and advances tomorrow's thinking. The 300 acre, tree-lined campus features more than 70 major buildings with architectural elements. You can plan a tour of the campus or go for a run/walk under the tree-lined trail around the campus.
Rice Village, Houston, TX, USA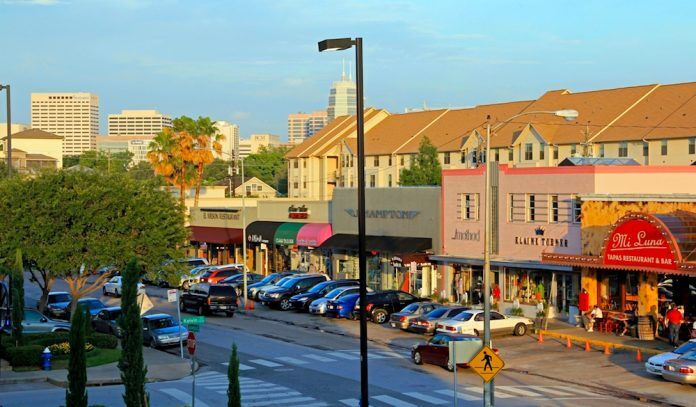 One of Nikki's favorite places to go shopping - Rice Village! Visit the used book store Half Price Books on University Blvd, go thrift shopping at Crossroads Trading Company, or grab lunch at Torchy's Tacos. There's literally something for everyone at Rice Village!
Hermann Park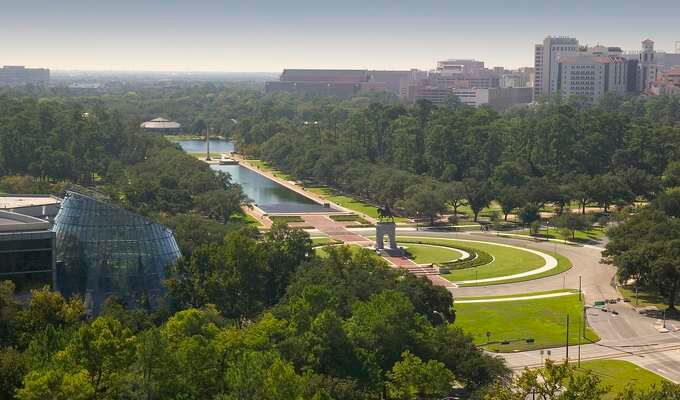 6001 Fannin St, Houston, TX 77030, USA

In May 1914 Houston real estate investor and industrialist George H. Hermann announced publicly his intention of deeding to the City of Houston 285 acres of this property for a municipal park across the street from the Rice Institute and thus Hermann Park was born. A century later, Hermann Park is 445-acres of beautiful green space and is visited by an estimated 6 million people per year. There's also a Japanese Garden within Hermann Park!
Houston Museum of Natural Science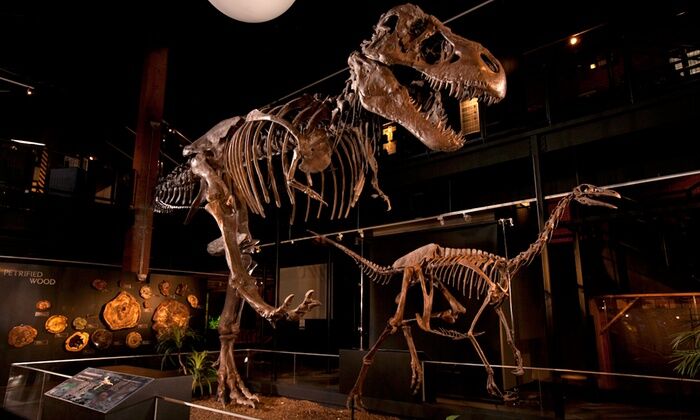 5555 Hermann Park Dr, Houston, TX 77030, USA
713-639-4629

Founded in 1909, the purpose of the Houston Museum of Natural Science has always been to "enhance in individuals the knowledge and delight in natural science and related subjects." To this very day, this purpose is carried out in every project, program and exhibition associated with the museum. Don't forget to visit the Burke Baker Planetarium!
Wedding Attire
When in Texas...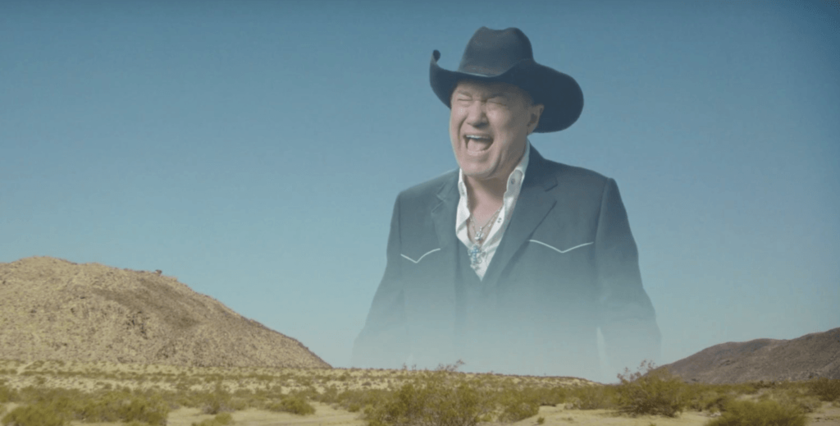 Although the attire for the wedding is cocktail attire, you are welcome to wear as much Western wear as you would like. This includes cowboy boots, cowboy/cowgirl hats, large belt buckles, and other similar apparel. If you already own some of this, put it to good use. If you want to purchase some while you are in Texas, visit Cavender's Boot City at https://www.cavenders.com/stor...
Get on the Dance Floor
We love to boogie on a Saturday night!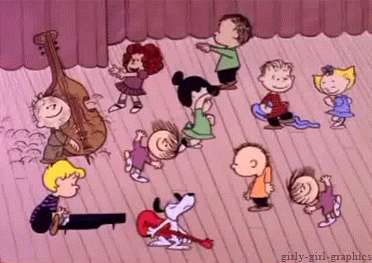 As many of you know, Nikki loves to dance! Why she was on the dance team when she was in high school doing high kicks and such - but don't think she is a pro. She actually just makes a fool of herself most of the time and some of Michael's favorite memories of Nikki is when she is cutting loose on a dance floor (especially in Richmond). So bring your dance shoes to the wedding - Michael and Nikki plan to stay up dancing the night away! We hope you meet us out on the dance floor.